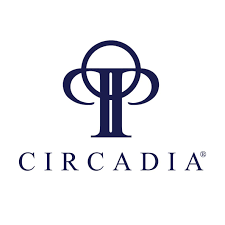 Circadia Skincare products are an innovative line of skincare products that use natural, botanical-based ingredients to nourish and protect the skin. They are plant-based and contain a variety of ingredients that help to improve the skin's overall health and well-being. The key goal of Circadia Skincare is to promote healthy, radiant skin and fight the signs of aging. In this blog post, we will explore Circadia Skincare's product line, the ingredients used, and their various benefits for the skin.
The Circadia Skincare range was developed by world-renowned dermatologist Dr. Peter T. Pugliese. The formulations in Circadia Skincare products are marked by an emphasis on natural, botanical-based ingredients that rejuvenate, nourish, and protect the skin from environmental damage. As part of their commitment to creating truly beneficial products, all of Circadia Skincare's formulas are free from parabens, sulfates, and petrochemicals.
The foundations of Circadia Skincare products are based in science and research. They are formulated with active peptides, antioxidants, and botanical extracts derived from nature's most pure and precious sources. The combination of powerful plant extracts, vitamins, minerals, and amino acids provide nourishment to the skin.
The core ingredient in the Circadia Skincare range is the Rhoziva Extract. It is derived from the root of the perennial plant, Rhamnus frangula. This extract has been used in traditional herbal medicine for centuries, and it has powerful antioxidant properties. The Rhoziva Extract helps to protect the skin from environmental pollutants, such as smog, sunlight, and cigarette smoke. It also helps to reduce inflammation, which can lead to a healthier, more youthful complexion.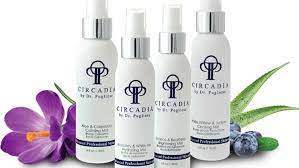 Another key ingredient in the Circadia Skincare range is Coriander Seed Extract. It is rich in phytonutrients and antioxidants, which help to protect the skin from oxidative stress and environmental aggressors. Coriander Seed Extract has been found to be particularly beneficial for restoring the skin's natural radiance. You'll also find Vitamin C in Circadia Skincare products, as it is one of the most powerful antioxidants you can use on your skin. Vitamin C helps to smooth out wrinkles, brighten skin tone, and reduce dark spots.
Circadia Skincare offers a full range of products to cater to all skin types. From cleansers and moisturizers to serums and masks, the Circadia Skincare range includes something for everyone. For those with sensitive skin, the Sensitive Calming Cream is particularly effective. It is formulated with natural emollients and soothing agents to reduce redness and discomfort. The Intense Hydration Cream is an excellent choice for those with dry skin, as it helps to retain moisture and lock in vital nutrients. Those with oily skin may benefit from the Purifying Cleanser, which helps to remove excess oil and dirt from the pores.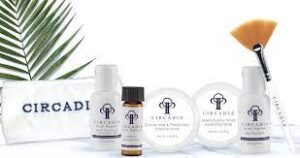 No matter your skin type, Circadia Skincare can provide all the necessary ingredients to help keep your skin healthy, hydrated, and vibrant. With natural and effective ingredients, Circadia Skincare will leave your skin looking and feeling amazing.
Want to experience Circadia and our amazing students?  Click HERE or call 202-216-9700 ext 103!