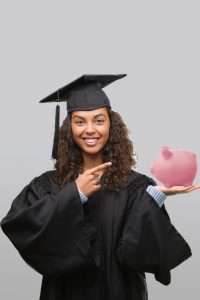 The modern day salon or spa is a place where people go to relax, be pampered, and look and feel their best. With the advancement of technology and modern techniques, there is a sharp increase in the demand for educated, more competent service providers in the beauty industry. Today's salon or spa business must offer something more than the traditional services, such as haircuts, mani-pedi, waxing, and makeup. It must strive to provide the most advanced education and training in order to remain competitive.
Advanced education in a salon or spa is quickly becoming an essential component of success. It is important to understand the reasons why advanced education is so important in this industry. First and foremost, advanced education can give salon and spa professionals the knowledge and skills they need to stay on top of the latest trends. Learning the newest techniques can set them apart from their competitors and give them an edge in the market. Without advanced education, stylists and technicians may not have the knowledge or skills necessary to fully utilize the latest tools and products.
In addition, advanced education can help enhance customer satisfaction. Customers who visit a salon or spa expect a certain level of service. If a service provider isn't properly trained and doesn't possess the latest skills, they may be unable to satisfy customer expectations. Investing in advanced education can ensure that service providers are educated on the latest trends and techniques to provide their customers with the best results possible.
Finally, advanced education can greatly contribute to the overall success of a salon or spa. It can help create loyal customers and provide a competitive advantage in the industry. Having a motivated and well-trained staff is critical for a successful business. Advanced education can enhance the morale and productivity of the team and set the business apart from its competitors. With the right advanced education program, a salon or spa can be successful and thrive.
What kind of advanced education programs do salons and spas typically offer? Most offer classes on the latest techniques and tools for hair, nails, makeup, and skin care. In addition, business seminars are becoming increasingly popular. These seminars offer advice on how to build a successful business, find and retain customers, and maximize profits. Seminars on customer service and marketing strategies also provide valuable insight on how to create repeat customers and drive sales.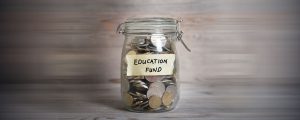 Advanced education can also extend beyond the classroom. Many salons and spas are tapping into virtual education platforms to reach new customers. This type of advanced education allows beauty professionals to participate in live classes and webinars, as well as access videos and articles. Through these platforms, service providers can gain new skills and follow the latest trends, empowering them to provide the best services possible.
Advanced education can't be underestimated when it comes to being successful in the salon or spa business. Investing in advanced education can help service providers stay up-to-date on the latest trends and techniques, enhance customer satisfaction, and give the business a much-needed edge in the market. Whether through traditional classes, seminars, or virtual education platforms, salon and spa businesses can benefit from investing in advanced education to stay ahead of the competition.