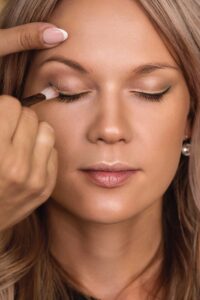 Esthetics schools may not seem like the most glamorous option when it comes to higher education, but they have the potential to transform lives and careers. From skincare to makeup to hair removal, estheticians are skilled professionals who specialize in enhancing and maintaining the beauty and health of the skin. Whether you're looking to pursue an esthetics career or simply want to learn more about why these schools matter, read on to discover the many benefits of esthetics education.
First and foremost, esthetics schools provide students with comprehensive knowledge and training in all aspects of skincare. This includes learning about anatomy and physiology, skin analysis, facial treatments, body treatments, hair removal techniques, makeup application, and more. With this knowledge and training, students are well-equipped to provide top-quality services as licensed estheticians.
Esthetics schools also offer a supportive learning environment that encourages creativity, collaboration, and constant improvement. Students have access to experienced instructors who are passionate about their work and eager to share their expertise with the next generation of estheticians. Whether students are struggling with a particular technique or simply seeking guidance on professional best practices, they can rely on their instructors for personalized attention and advice.
Perhaps most importantly, esthetics schools help students build a strong foundation for future success. By completing an esthetics program and obtaining their license, students can enter the workforce with confidence and a high level of competence. They also gain access to a range of career opportunities, from working in day spas and salons to pursuing freelance work and even opening their own esthetics businesses.
Of course, the benefits of esthetics schools extend far beyond career opportunities. Esthetics education can also have a transformative effect on students' personal lives. Learning about skincare and beauty techniques can lead to improved self-esteem and confidence in one's appearance. In addition, the hands-on nature of esthetics education can help students develop valuable skills such as communication, problem solving, and attention to detail.
Another important aspect of esthetics education is the emphasis on professionalism and client care. Estheticians are often some of the first people that clients see when they arrive at a spa or salon, and as such they play a critical role in shaping the overall client experience. By learning how to communicate effectively with clients, manage their expectations, and provide top-quality services, esthetics students are prepared to make a positive and lasting impact on the lives of their clients.
It's also worth noting that esthetics schools are a great way to connect with like-minded individuals and build lasting friendships. Whether students are pursuing esthetics as a primary career or simply as a passion project, they're likely to find others who share their interests and goals. This sense of community and shared purpose can be a powerful motivator and driver of success.
Finally, esthetics schools offer a range of programs and learning options to suit every student's needs and preferences. From full-time, in-person programs to online courses, students can choose the format and approach that works best for them. Additionally, esthetics schools often offer continuing education opportunities and advanced certifications to help students stay abreast of the latest trends and techniques in the field.
In conclusion, esthetics schools are an essential part of the beauty industry and provide countless benefits to students who pursue this path. From comprehensive training and support, to improved self-esteem and client care skills, to a strong sense of community and future career opportunities, the advantages of an esthetics education are difficult to match. Whether you're interested in pursuing this career path or simply want to learn more, consider exploring the options at a local esthetics school today.